How to bring research ideas into valuable products
Curiositas
Date:

Jun 14, 2017

Time:

03:00 PM - 04:00 PM (Local Time Germany)

Speaker:

Marco Rösler (Dresden Exists)

Location:

MPI-CPfS, Dresden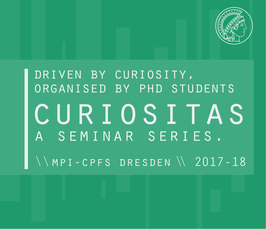 The seminar talk of Marco Rösler from Dresden Exists will inform us about basic problems and pitfalls on the journey from idea to product.
Nowadays there is a great interest to quickly convert the results of fundamental research into innovative products. This is driven further by the desire, especially by Politicians, for local industry to profit from publicly funded research. 'Dresden Exists' is a local initiative of TU Dresden, FH Dresden, Fraunhofer and Helmholtz Institutes which supports researchers to help bring their ideas to the market. The experienced Dresden Exists team does this by providing consulting, lectures and workshops.
This is a great opportunity to learn more about a pathway many of you may not have considered; especially due to the general conflict between publishing results versus saving/patenting ideas for starting a company.