Dementia-Friendly Acute Care Environments: Results from the Remodeling of a Hospital Ward in Dresden, Germany
Curiositas
Date:

Sep 21, 2017

Time:

03:30 PM - 05:00 PM (Local Time Germany)

Speaker:

Prof. Dr. Gesine Marquardt (TU Dresden)

Location:

MPI-CPfS, Dresden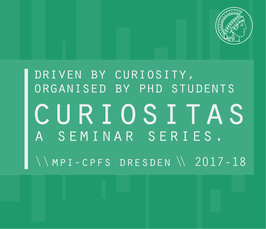 This talk of the Curiositas series will take us well outside our own research topics. Prof. Marquardt will speak about how the design of a hospital can affect the behavior and activity of patients, particularly those affected by dementia.
Dementia is present in a significant number of older patients in acute care hospitals. Their enforced passivity during hospitalization may lead to reduced ADL (activities of daily living) and result in a move to a nursing home. In nursing care settings, dementia sensitive care concepts have been well established. A large body of research supports the relationship between the design of the built environment and outcomes of people with dementia. Building on these findings, environmental interventions in a hospital environment were investigated in the study to be presented. It was conducted in a ward for internal medicine exhibiting a high prevalence of dementia patients in a German acute care hospital. Baseline and follow-up data were collected over a period of five weeks, totaling 80 hours each. Patient observations through behavioral mapping and interviews with ward staff were the methods used. Target outcomes were spatial orientation and the frequency, duration, and location of active behavior among patients with dementia. After collecting the baseline data, a guidance system was implemented in the hallway using color and photographs. Further, a centrally located activity zone was created in the hallway close to the nursing station. This zone consisted of a seating area and was enhanced with a variety of opportunities for activity.
Findings show significant changes in the activities of patients with dementia. The environmental changes led to increased activities of patients outside their room, mainly walking, sitting and watching, chatting. Prior to the changes, walking was the main activity patients would perform outside their patient room. Further, results of the behavior mapping showed that the activity zone serves as a spatial anchor point, leading to a decrease in the number of patients leaving the ward by themselves. Staff reported increased work satisfaction, being able to provide better care to the patients with dementia, including improved supervision and validation of behavior.