"The global competition for rare earth elements – human rights pitted off against each other?"
Curiositas
Date:

Feb 26, 2019

Time:

03:00 PM - 05:00 PM (Local Time Germany)

Speaker:

Magdalena Gack (INKOTA)

Location:

MPI-CPfS, Dresden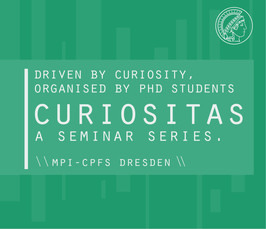 In this talk of our Curiositas series, we hopefully will get some insight into the global conditions for trade and mining of rare earth elements which are not only the daily bread of many people in our institute, but also a crucial factor in a large number of technological applications.
The rise in demand for minerals and metals is challenging the picture of sustainable "green" high-tech production. Future scenarios like an expanding market for electric vehicles is illustrating the world-wide run for high-tech minerals. Narratives of impending resource scarcity, which western industrial centers are facing due to their dependence on the import of such materials, often fall short in their analysis of socio-political backgrounds of the regions where mining takes place. Resource abundance comes with a price of extraction costs. Globally, the industrial sector of developed countries benefits from the externalization of environmental and social costs of resource extraction at the expanse of human rights and the destruction of regional ecosystems. Exemplifying the value chain of rare earth elements, the seminar is going to shed a light on these questions: What impact does mining have on the communities and the environment in mining regions? Which geopolitical strategies can be identified that are influencing the supply of strategic high-tech minerals? How can a legal framework for binding human rights due diligence obligations contribute to improve the human rights dimension of mining?
Together with Magdalena Gack, member of the Berlin-Dresden based civil society network INKOTA, we will have a closer look at the value chains of some of the minerals that are vital to our everyday work: The global competition for rare earth elements – human rights pitted off against each other?