Jobhunting the German Way for PhDs and PostDocs: from Science to Industry
Workshop
Start:

Jun 10, 2021

End:

Jun 11, 2021

Speaker:

Yvonne Brockhaus

Location:

online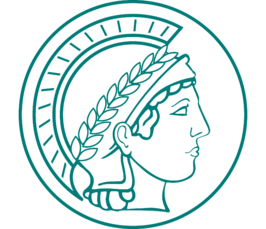 Highly improve your career chances by understanding companies' hiring criteria, with tips and tricks from seasoned HR Manager Yvonne Brockhaus. In this workshop, you will learn all the Do's and Don'ts of applying for a job. So you will get more interview invitations, a higher salary and find your dream job. Sign up to learn how to convince your future employer, especially as Scientist or Non-German!
Day 1: "How to find jobs and how to use Social Media"

Understand the importance for a professional use of the internet and social media
Design or optimize your own individual online profile to make your jobhunt quicker, easier and more successful •
Learn about professional self-marketing Do's and Don'ts on social media platforms
Tips to "translate" your skills, based on your own CV and your individual Coat of Arms •
Which candidates employers weed out because of social media No-Go's
Best platforms for your career development
Most relevant professional social media sites and the difference between them in Germany, Europe, Asia and the USA
Create your own strategy to build your career network via social media • How to send as well as respond to contact requests
Day 2: "How to improve your CV and Cover Letter"
recognize your academic strengths and identify them as soft skills within the framework of a "profile coat of arms" as a basis for your application documents
translate your USPs into German and into the "language" of non-university employers in industry
understand the difference between a CV and a résumé and what makes a good one from a bad one (e.g. language, layout, content)
how to create application documents (CV and Cover Letter) that are attractive for a company and fulfil the 40 seconds rule for human resources
get to know the German labour market in general
get to know possible regional and supra-regional employers as well as useful labour market actors
learn how to find suitable positions on the open and hidden job market and write unsolicited applications use the communication with the company to their own advantage before, during and after the application
the differences between appearance and behavior in the business environment compared to science (e.g. dress code, language, hierarchies)
PhD students in IMPRS-CPQM who are interested in participating in the workshop should contact one of the PhD representatives as early as possible.