Working in the automotive industry as a physicist
Curiositas
Date:

Sep 22, 2021

Time:

03:30 PM - 04:30 PM (Local Time Germany)

Speaker:

Dr. Marcel Naumann (Neocx)

Location:

online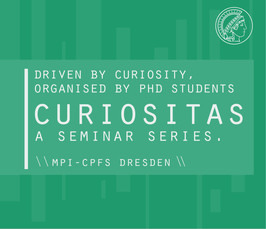 In his presentation, Dr. Marcel Naumann, who completed his PhD in the group of Prof. Dr. Elena Hassinger in 2019, will tell the audience about his job in the automotive sector and the diverse and exciting set of opportunities in this field.
In his job at neocx, Marcel is working on the testautomation for software in the automotive sector. In modern cars, software plays an ever-increasing role, covering all aspects from fundamental safety to the comfort of the passengers. Thus, testing all functionalities of each and every software packages, their interplay, and their response to potential errors is a highly complex and equally challenging task. The required tests are done by video, audio and analysis of the data collected by the individual components, which give a fascinating insight into the inner workings of a car.
Details about the presentation, e.g. link for the online presentation, will be announced closer to the talk.